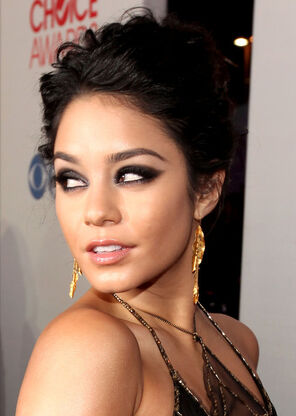 Vanessa Anne Hudgens (born December 14th, 1988) is an American actress and is the potrayer of Sa5m and singer. She made her debut in 2003 appearing in the Hollywood films "Thirteen" and "Thunderbirds", before reaching fame in 2006 after appearing as Gabriella Montez in the Disney Channel film High school Musical hit series. Hudgens began a music career and released her debut album, V, in 2006. Her sophomore album, Identified, was released July 1st, 2008 and in 2009 she appered in the movie Bandslam as Sa5m She is currently a Neutrogena spokesperson, the face of Sears and Ecko footwear. .
Ad blocker interference detected!
Wikia is a free-to-use site that makes money from advertising. We have a modified experience for viewers using ad blockers

Wikia is not accessible if you've made further modifications. Remove the custom ad blocker rule(s) and the page will load as expected.