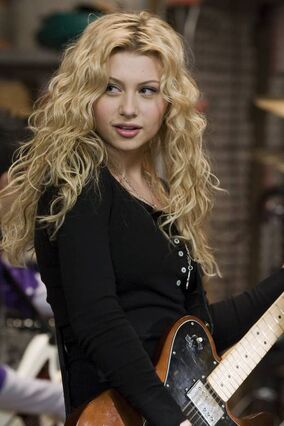 Charlotte Barnes
is the popular singer of
i can't go on i'll go on
. She is a former head cheerleader who Changed the way she is to people when her dad got really sick and did not like the was she treated people. She is a senior at the high school that Will attends. We are told later in the film that her ailing father does not approve of how she only runs with the "Populars" in school. Charlotte makes a vow to forsake the populars and run with the Geekier teens like
Will Burton
and
Sa5m
in hopes that this good behavior will cause her dad to get well. She terms this an "experiment". Her efforts to start a new band ("I Can't Go On, I'll Go On"), include making Will the manager and coach of the eight musicians that make up their newly formed group. Old boyfriend, Ben Wheatley, surfaces several times in the movie attempting to woo Charlotte back.
Ad blocker interference detected!
Wikia is a free-to-use site that makes money from advertising. We have a modified experience for viewers using ad blockers

Wikia is not accessible if you've made further modifications. Remove the custom ad blocker rule(s) and the page will load as expected.